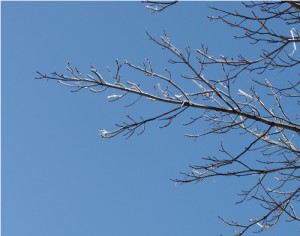 I love to set goals for the new year. This year as I was thinking about goals though, I had to think first about what my priorities were going to be.
Here are the areas I want to be HIGHER priorities for 2013
1. Health – healthier food, slower pace, more sleep, a bit more exercise for Mom. The big one here is healthy dinners though. I've made some progress in this during the fall (like, actually cooking dinner) and the kids have been helping as Dinner Buddies (huge help!) but I want to do better about planning a menu and cooking each day. (Which results in less fast food and less money spent as a bonus.)
2. Spiritual Disciplines- I have been reading my Bible some mornings, but I want to be more consistent in this, pray with my kids each night before bed, and work on teaching them how to read their Bibles and actually get something out of it. I also want to work on memorizing a verse for myself each week or so and reviewing old ones somehow.
3. School- It's time to raise expectations. I'd like to have the kids know what they need to get done each day and, with help when needed, be responsible to complete that work before playing. I'd also like to read more with them in the afternoons.
4. (Also, being nice to my family. No yelling. No annoyed voice. But this is more a matter of the heart than time.)
Here's the hard part: I have to cut some things out to make room for the kind of life I want.
Activities that need to be LOWER priorities:
1. Computer time – I sit down to "check Facebook" and end up an hour later wondering where the time went . The computer is like a black hole that sucks my time right away.
Many times I'm not goofing off; I'm actually doing profitable things related to the book, blog, or Facebook. The problem is, I'm allowing the computer to distract me from what's most important.
2. Reading – I love to read, especially researching recent Christian fiction, or interesting writing books, or non-fiction books on whatever topic I'm obsessed with that day. The problem is I can get swept up in a book (or pile of books) and not emerge for hours.
Again, nothing inherently wrong with what I'm reading, it's that it can take away time from my other priorities, especially time with my husband because I have my nose buried in a book. I am going try to keep a Books to Read list that I can dive into during the summer. Also, I'm going to try to get audio books so I can listen while I'm working in the kitchen.
3. Writing-This was a tough one, but I've decided many times over the last six months that writing really isn't one of my top priorities right now. I hope to write more, but it's going to be a while. Last year writing was higher on the list, but it's time for it to move back down.
In order to keep those lower priority items in their place, I have found I have to
Give Myself Boundaries
• Computer stays off until 2 o'clock. This assures that I'll focus on school and home before I let the computer monster get its claws into me. (I don't know about you, but once I turn it on and start checking, my mind just keeps going back throughout the day, even when there's no reason to. Do other people have this problem? I think the technical name would be "technology addiction" or something.)
I did find during December though, that if I went a day or so without even turning the computer on, it seemed to lose its hold over me. I sort of forgot about whatever was going on online and got plugged back in to my life. So that's good.
• Writing confined to 2 hours on Monday nights. Whatever writing/blogging I can get done during that time is what gets done that week.
• Listen to audio books in the kitchen. I realized during December that one reason I get on the computer is I'm kinda bored and wanting adult interaction. But listening to the radio or an audio book feeds my brain and makes me happy. I'm quite content to empty the dishes or get dinner started if my brain has something interesting to think about. (I also want to work more on my verse memory during that time.)
• Not read too much about writing. I'm trying to cut back on reading blogs about writing because that just sends me straight to plotting a novel, and I don't have time for that right now!
So far, though I've only been working on these things for a few weeks (I sort of started in December), I do have to say life is much more relaxing. I know I'm doing the most important things, and I'm not getting hundreds of ideas online for things I'll never have time to do anyway!
How about you? What is one thing you want to CUT OUT (or cut back on) in 2013 to make room for the things that are really important to you?