Earlier this year I wrote about a Chapter Book Challenge. The idea is to encourage each other in our reading and share great books we've found.
Please jump in with your comments and share your great ideas! I have learned a lot from you.
So each week this year I felt like we were not doing nearly enough reading, maybe only sitting down to read 2-3 times per week, but somehow it added up. (The audio books did help greatly in squeezing more in.)
Here's what we read and what we thought. At the time of the reading, my children were:
son, 8 years
daughter, 6 years
son, 3 years (But most were read during his nap.)
August/September
The Horse and His Boy; C.S. Lewis
My Rating: 4 stars
(For this age. For an older child, 5 stars.)
Great story and Christian worldview, but the complex plot and vocabulary made it hard to read to a 6 and 8 year-old without a lot of explaining.
Wonderful writing, of course.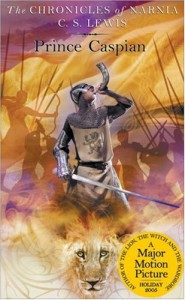 Prince Caspian; C. S. Lewis
My Rating: 4 stars
(For this age. For a an older child, 5 stars.)
Same review as The Horse and His Boy. My kids did like it, but I think they'd enjoy it even more in a few years.
October
Voyage of the Dawn Treader; C.S. Lewis
My Rating: 4 stars
(For this age. For a an older child, 5 stars.)
I crossed the last two Narnia books off our list for this year and plan to try them in a few years when the kids are a bit older.
November
A Little Princess; Frances Hodgson Burnett
My Rating: 4 stars
(Due to weird theme of how The Magic is inside all of us and watches over us, instead God's providence and care.)
Wonderful character story that ignites the imagination, but the weird "Magic" undertone bothered me. My kids (especially my daughter) enjoyed it.  I liked the concept of holding ourselves to a high standard of civility and graciousness.  Writing was good but not great. This is a classic though, and I'd recommend it, especially for girls.
December
Anna Hibiscus; Atinuke
My Rating: 4
Story of a girl in Africa, written by a storyteller. Lyrical writing. Kids were interested in the funny stories and names. No explicit Christian content, but seemed a Christian worldview. Lovely. Perfect for us since we hope to go to Africa this summer (Lord willing). Wonderful way to learn about the world.
Usborne carries these.

In Grandma's Attic; Arleta Richardson
My Rating: 5 stars
Though the writing isn't exceptional, I loved this book. Each chapter is a story from
Grandma's day. The kids were interested in the stories. All come from a Christian worldview; some have explicit spiritual messages. This is the perfect book for their ages—simple enough plot to understand, moral lessons, funny stories, spiritual truth. I plan to get others in the series.
January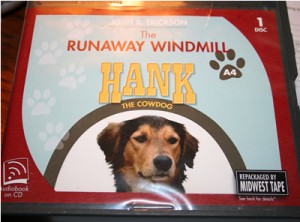 Hank the Cowdog and the Runaway Windmill; John R. Erikson
My Rating: ? I don't know. I didn't hear it.
My son said he would recommend it. (He also said I HAVE to tell kids about the A-Z mysteries. HAVE TO. But we'll get to those later.)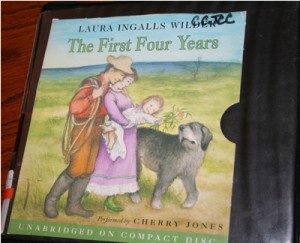 The First Four Years; Laura Ingalls Wilder
My Rating: 3 stars
This book was a rough version because Wilder didn't polish it before she died and you can tell. The writing is not nearly as strong or descriptive as the others, the theme doesn't really work, it's poorly transitioned in spots, and it's extremely depressing.
The happy parts: they have a daughter.
The sad parts: hail destroys their wheat crop, Almanzo and Laura get diphtheria, Almanzo has a stroke, they lose their homestead, most of the trees on the tree claim die, their infant son dies, and the book ends right after their house burns down.
Cheery, right?
This is not one I'd recommend for kids unless they are dying to see what happened to Laura (mine were).
[Note: I don't blame Laura Ingalls Wilder for any of this. All her other books are a 4.5 or 5 stars. She's wonderful. This book, from what I've read, she didn't even like, and put the rough draft away and didn't work on it again. Her publisher decided to publish the rough draft after her death. So it's really not her fault. I'd highly recommend any of her other books.]
 Throughout the Year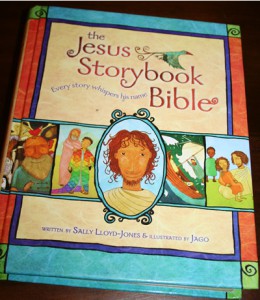 The Jesus Storybook Bible; Sally Lloyd Jones (and God)
My Review: 4.5 stars
This is the Bible we read through in the mornings, one story most days. I would
recommend this because it held all three of my children's attention, an impressive feat, and all stories are tied in to Jesus, which is a lovely thread.
The only thing I didn't love is it's a bit silly in parts and embellishes with dialogue that is not true to the Bible accounts. My kids really enjoyed it.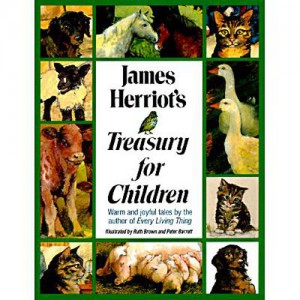 James Herriot's Treasury for Children; James Herriot
My Rating: 4 stars, so far
I feel like this is required homeschool reading! It is lovely, with quirky stories about various animals and an English vet. My daughter is the animal-lover and she enjoys the book the most. My 3 year old likes looking at the pictures even though the stories are a bit above him. Gorgeous illustrations.
Warning: will make you want to move to a farm in England.
Here's our updated list for the rest of the year. You might notice almost everything has changed since the original list. Ah, well.
Regular (Print) books
We are hoping to go to Africa this summer, so the books are Africa-heavy.
January:          James Herriot's Treasury (finish); Mrs. Piggle Wiggle's farm (finish)
February:        Anna Hibiscus, books 2 and 3 (Africa girl stories)
March:            No. 1 Car-Spotter, book 1 (Africa boy story)
April:               David Livingstone, illustrated version
May:               Anna Hibiscus, book 4 and Dr. Doolittle (if time)
June:              Heidi, if time
Audio Books – as many as we get through from this list. My brilliant friend Sarah really encouraged me by how many books they've gotten through by using audio books. Here are some of the ones she recommended.
Beverly Cleary - Runaway Ralph, Motorcycle, Henry and Ribsy
Sarah Plain and Tall and 2 sequels
Boxcar Children
Peter Pan
Sugar Creek Gang, Focus on the Family Radio Drama
Anne of Green Gables
Hank the Cowdog
These books were bumped from the original list for a while.
Narnia, last 2 books 
Mary Poppins, Paddington Bear
What about you? What are your favorite read-aloud books so far this year?