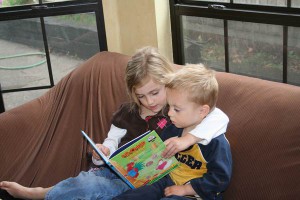 I am working on a small resource to give for free to those who sign up on my site.
I want to make it a quick, practical read specifically for those who are starting on their first year of homeschooling, and I'd like to include ideas from a variety of homeschool moms. I might call it: "From the Trenches: A Guide to Surviving your First Year of Homeschooling."
I'd love to include your thoughts!
Pretend a mom was sitting in front of you asking what she needed to know for that first year. What would you tell her?
I will probably start compiling these this weekend, so if you have time to reply before Friday that would be wonderful. Just comment below.
The topic areas I'm thinking of are:
Support System: Find those who will cheer for your success
Character: Your kids have to listen to you before "school" will work
Academics: Start with the basics
Simplify: Cut out as much as possible to make life easier
One Thousand Gifts: Focus on the daily joys
Recharge: Plan breaks for yourself
Focus on your Goals: Remind yourself often why you are doing this (I'll put in a printable sheet for them to write down their top 3 reasons and 3 encouraging verses)
Feel free to write whatever you want, because I may shift those categories around a bit.
Would you also include your name (first + last initial, or simply initials if you'd rather), and how long you've been homeschooling?
I'll probably write it like this: "Be sure to….. " – Susie C., homeschooling for 4 years
Thank you so much for any advice or wisdom you can share!